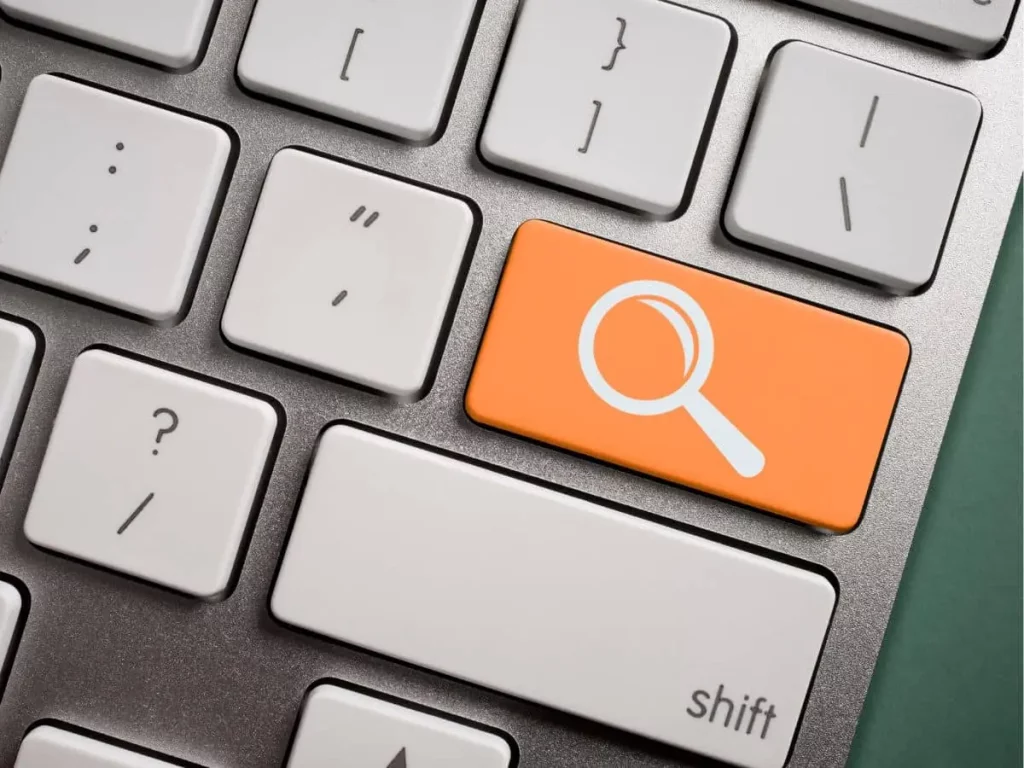 The Internet has revolutionized several fields, and that of private investigation is no exception. However, our intention today is to alert you about the risks that can arise from directly engaging an online private investigator.
What Is an Online Private Investigator?
An online private investigator is, in theory, a professional who uses the Internet and digital tools to conduct their investigations. However, the boom of digital technologies has caused a surge in demand for such services online, and it's important to realize that not all that glitters is gold.
Therefore, it is strongly advised against directly hiring an online investigator, whether you are an individual or a company, as you could expose yourself to serious privacy issues, or even a scam in the worst-case scenario.
The Risks Associated With Hiring an Online Private Investigator
The main concern with online private investigators is the risk of scams. Indeed, the digital world is notoriously known for identity thieves, and you could end up paying for a service that doesn't exist.
In addition, the lack of face-to-face interaction can compromise the confidentiality and security of your information. How can you be sure that your personal information isn't at risk with an investigator you've never met in person?
Also, keep in mind that a true professional doesn't need to hide behind a screen. The best method to hire a private detective is to meet them in person first.
Lastly, a detective or private investigator agency that only offers its services online might be masking incompetence. This is another risk to consider.
The Importance of Meeting a Private Investigator Before Hiring
Remember that meeting a private detective before hiring allows you to judge their skills and character. This lets you check their references and professional experience, while also forming your own opinion about their reliability.
That's why, when you get the chance to meet this investigation professional, don't hesitate to ask them detailed questions about how they plan to handle your case and protect your information.
How To Choose a Good Private Investigator?
When choosing an investigator, prioritize transparency, experience, and reputation. Don't forget to conduct thorough research and consult previous client testimonials.
For more tips on how to choose the right professional, we invite you to read our complete guide to finding the right private investigator for your case.
In the meantime, be sure to verify the important information we have listed below when you visit an online private investigator's website:
• Essential details: The website should provide accurate and detailed information about the private investigator's identity or their agency. This includes the location of their office and legal notices. If this information isn't clearly visible on the website, be wary!
• Exaggerated or unproven claims: If the website makes promises that seem too good to be true (for example, guaranteed results), this might indicate questionable practices.
• Privacy and discretion: Confidentiality and discretion are key elements of a private investigator's job. If the website doesn't mention the steps taken to protect client confidentiality, be cautious!
• Absence of testimonials or dubious testimonials: Reviews and testimonials from previous clients can give an idea of the online private investigator's reliability and effectiveness. A total lack of these elements should prompt you to perform further checks to ensure the investigator you wish to hire is legitimate and serious.
• A reliable website should provide several contact methods, such as a phone number, an email address, or a contact form. If the only way to get in touch is via an online form, this could signal a lack of professionalism or even a scam.
Conclusion
Hiring an online private investigator might seem convenient and modern, but it's crucial not to forget the associated risks.
We can't stress this enough: meeting a private detective before hiring them is the safest method. This will help you make the right decision while protecting your interests.
If you're considering hiring a private investigator in Geneva, we also recommend reading our other article on this topic, which tells you where to find the official list of licensed private investigators in the canton of Geneva.